We are beginning a new series of structure kits to include in our Highways of the USA theme. This series will be called Highways of the USA, Small Town America and we plan to bring to life many landmarks from Rural American crossroads and travel stops. Local watering holes like the Smuteye Grocery, Three Notch Cafe and Blues Old Stand remain only as vacant hulks or in cherished photos. We have already rendered one of these in N Scale kit form as the Fort Davis Depot. Several of these sites are local to us and we have access to the actual structures and historic photos as well as the memories of many of those who frequented them.
We will be beginning with the Fort Davis Post Office which is still in service and is a unique building in itself. Mail Service in Fort Davis has a storied history that moved from local stores (one of which is a horse barn now) to the current building that was built on private property by the land owner. The structure is about 50 yards north of the Fort Davis Depot along US 29.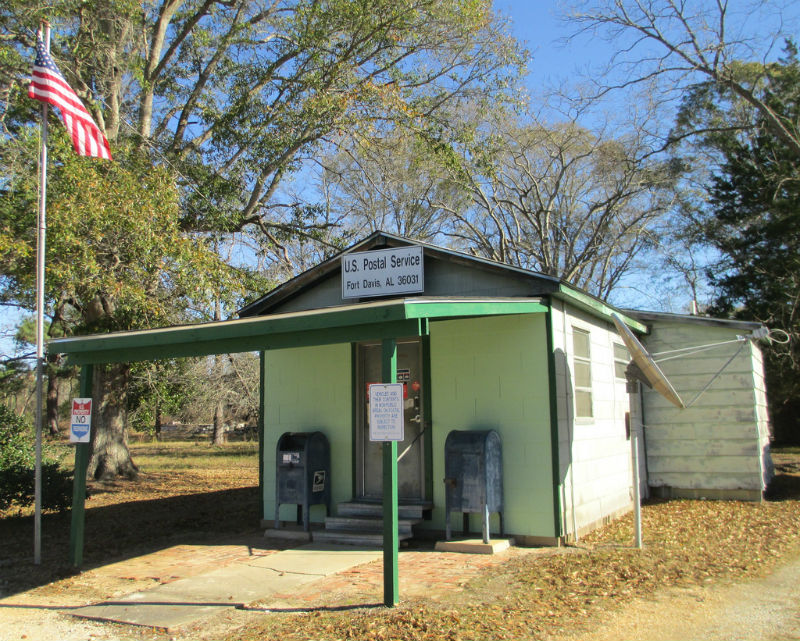 As a departure from our normal routine, we thought you might be interested in seeing how we will make this historic structure into an HO Scale laser cut kit followed by an N Scale version (and maybe Z?). There are many ways to do this and, likely, our methods will be different from others but this is the way that works best for us.

Photograph it...

We take lots of pictures (after getting permission of course). These are general, overall pictures taken from every corner and elevation. Orthographic views are best but not necessary and usually require a unique camera lens. Rather than moving back too far, long elevations can be photographed sequentially and reassembled in the shop.
So, come with us as we take tools in hand and work to bring this little gem to your layout..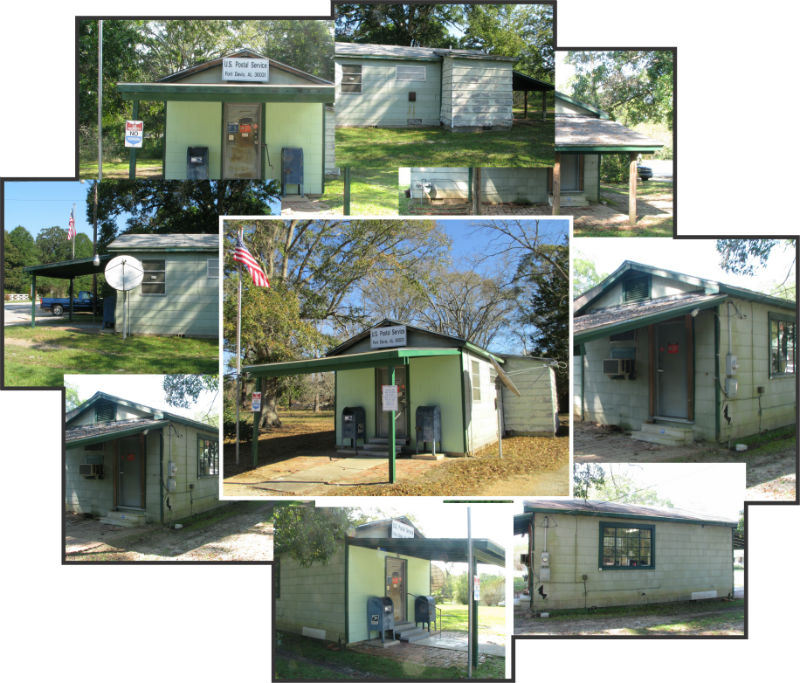 Details...

We don't leave anything out - making sure every feature is captured. While this site is local making it easier to return for follow-up photos if necessary, this may not always be the case. In the case of subject photos, more is better. Many of the details will become cast pewter accessories, so thorough attention to detail is a must.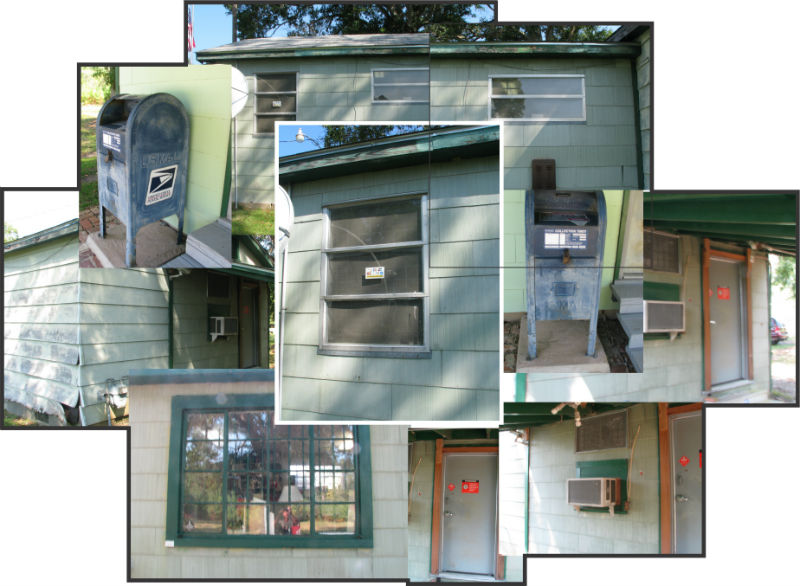 Measure it...

Here Walter takes measurements that are crucial for an accurate representation in kit form. Since "Fidelity of Scale" is our promise, we do our best to get it right. This can take some time and usually, but not always, a second pair of hands can be very helpful.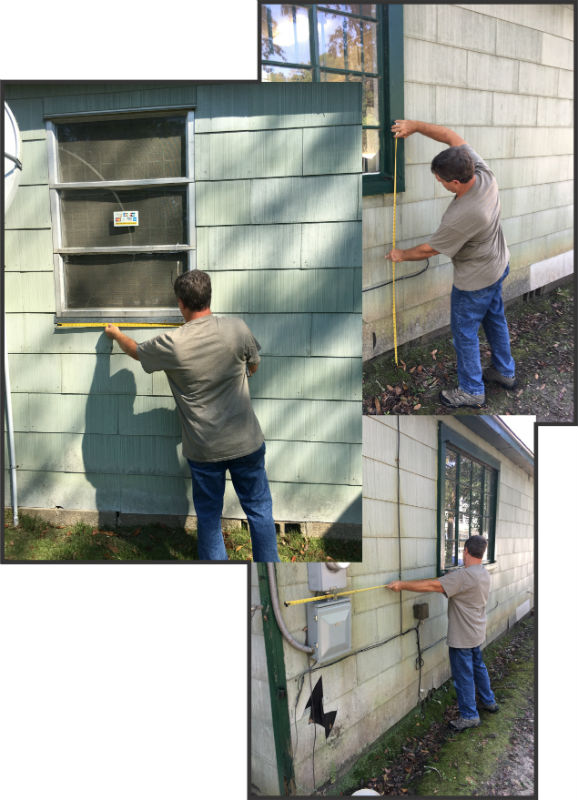 Here's a trick we use to scale features that might be inaccessible. We put something of known length (here a 12" ruler) in the pic and, using dividers on the photo, other features can be fairly accurately be scaled (measured). Note that this will only work for the picture containing the reference.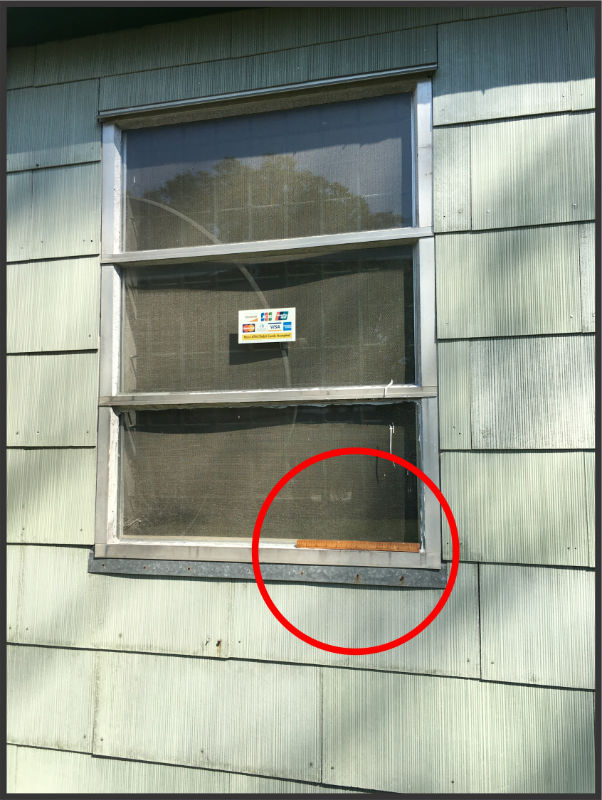 Back to the shop...

Scale elevations are drawn from the gathered measurements and photos. Floor plans can be generated from these elevations using the photos as a reference.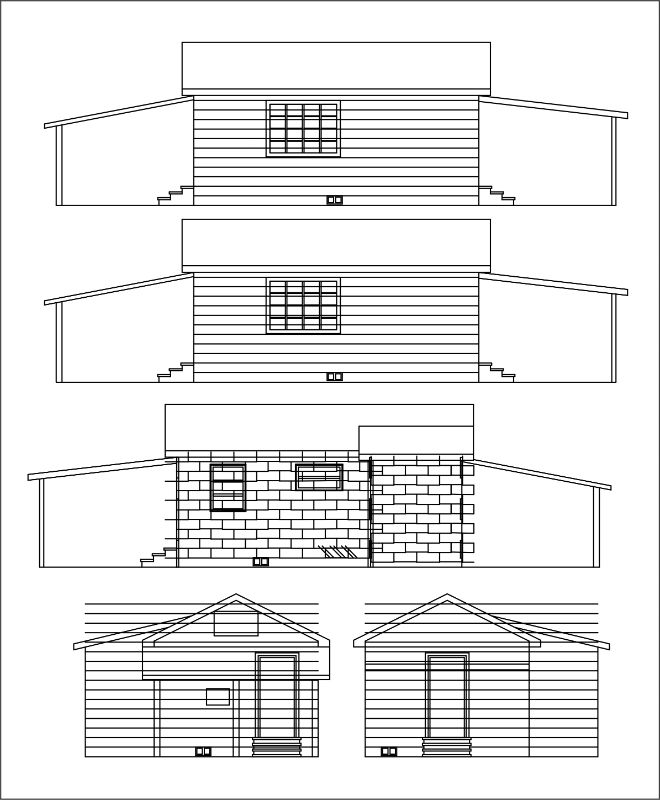 Well.....that's where we are now. Next, the elevation drawings will have to be modified to allow for materials to be used in the kit as well as construction methods. This is where the real work begins but that's for the next installment...